Those Patriotic companies that took your TARP TAX money in the spirit of  'the land of the GREED and the home of the SLAVE' are using it to run a scam on you and jack up the price you pay for gas and heating oil.
Gold Man Sucks, More-gain Scamley, Bullshit Petrolium, Shell-Game, Douche-ah Bank and other co-conspirators founded the Intercontinental Exchange (ICE) in 2000.
ICE is an online commodities and futures marketplace. It is outside the US and operates free from the constraints of US laws. The exchange was set up to facilitate "hidden" trading in the commodities markets.
Billions of dollars are being placed on oil futures contracts at the ICE and the beauty of this scam is that they NEVER take delivery, per se. Gold Man Sucks buys 10,000 barrels from co-consirator More-gain Scamley; then they reveres their buyer and seller roles.  No barrels move anywhere and they buy and sell to each other for the SAME price.  No money is moved or made, but every "transaction" is recorded and moves the DEMAND stats up and causes suckers to buy at a higher price.   They just ratchet up the price with leveraged speculation using your TARP money. This year alone they ratcheted up the global cost of oil from $40 to $80 per barrel.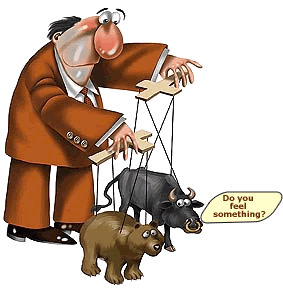 A Congressional investigation into energy trading in 2003 discovered that ICE was being used to facilitate "round-trip" trades. " Round-trip" trades occur when one firm sells energy to another and then the second firm simultaneously sells the same amount of energy back to the first company at exactly the same price. No commodity ever changes hands. But when done on an exchange, these transactions send a price signal to the market and they artificially boost revenue for the company. This is nothing more than a massive fraud, pure and simple.
Under investigation, a lawyer for JPMorgan Chase (JPM) admitted the bank engineered a series of "round-trip" trades with ENRON.
And in just 5 years after commencing operations, Goldman Sachs and their partners managed to TRIPLE the price of commodities.
Goldman Sachs Commodity Index funds accounted for $60Bn out of $100Bn of all formula-managed funds in 2007 and investors in the GSCI lost 15% in 2006 while Goldman had a record year.
http://seekingalpha.com/article/172797-the-global-oil-scam-50-times-bigger-than-madoff?source=article_sb_popular